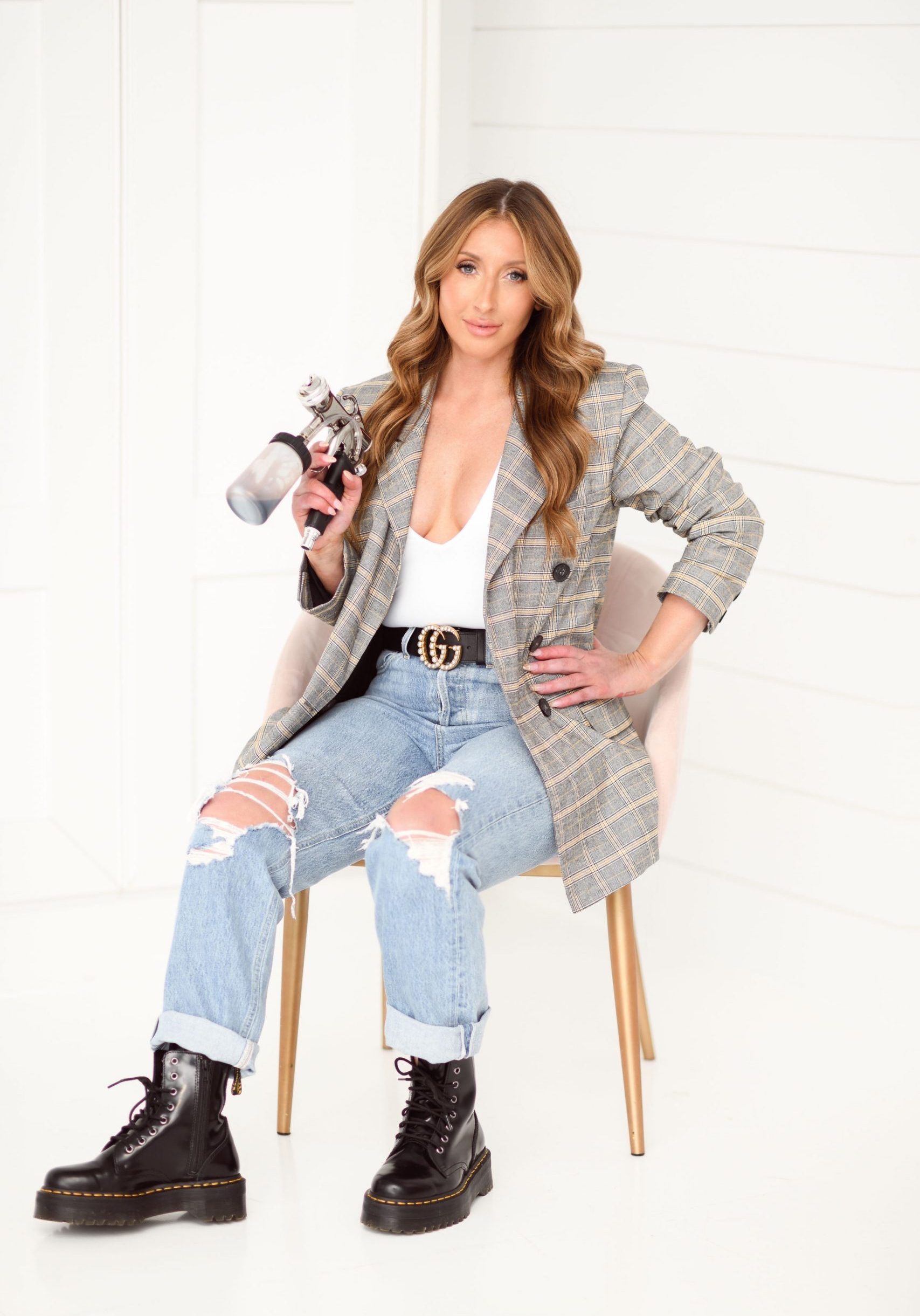 Owner, Minx Mobile Airbrush Tanning
I've been sunless tanning for almost ten years, and in that time I have tried EVERYTHING on the market- from the drug store to high-end department stores and everything in between. About five years ago I got my first spray tan. When I saw how much longer airbrush tanning lasted than anything else I had tried and how natural it looked, I was hooked and immediately bought my own spray (HVLP) unit. I'm a product junkie by nature and I'm always looking for the next biggest and best thing, so naturally I have tried just about every spray tan solution and aftercare product available. I truly believe that through my own trial and error I have accrued the best-of-the-best solutions there are with respect to undertone, scent, fade, and the overall most beautiful, natural looking tan for any and every skin tone. After years of spraying myself and friends I decided to get certified in airbrush tanning. I also became a Licensed Esthetician, and have turned my love of skincare and spray tanning into a career and a way to help others look and feel beautiful. After losing loved ones to melanoma and watching both my parents have skin cancer scares, I truly believe that the ONLY safe tan is a spray tan, and I intend on doing my part to make a beautiful, natural looking airbrush tan easy and accessible to any and everyone.
Life can be complicated- getting a spray tan shouldn't be!