Exfoliation and Your Spray Tan
If there is one step in your sunless tanning routine that should be non-negotiable, it's exfoliating your face and body beforehand. It ensures that your tan goes on evenly and fades as naturally as possible. It's easy to forget, but exfoliation should be a part of everyone's skincare routine regardless of whether or not you spray tan. Most of us know we need to exfoliate our faces, but did you know that you should also be exfoliating your body about once a week? Exfoliating removes the dead skin cells that are sitting on the surface of your skin preventing product penetration and making your skin look dull and flaky, especially in the colder months. When you remove the dead skin, your skincare penetrates the skin more readily and works better, leaving your skin with that beautiful glow that we're all looking for. Keep reading for some of our favorite methods of exfoliation and the best ways to remove your fading tan!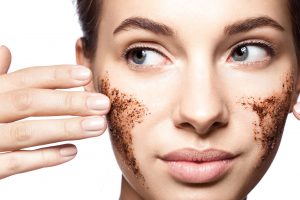 Exfoliating The Face
The skin on our face, neck and chest is thinner and far more delicate than the skin on our bodies, so I love a gentle chemical exfoliant 24-48 hours before your tan and no more than 2-3 times a week if you're not using sunless products. Remember, over-exfoliating is just as bad, if not worse, for your skin than not exfoliating at all! Too much exfoliation destroys the skin's acid mantle, the barrier that protects your skin from the elements and keeps it from losing moisture. Make sure you don't exfoliate after your spray tan until you are ready for removal, as it can take the tan off of your face faster than normal. Some of my favorite chemical exfoliants for the face are: Paula's Choice 2% BHA Liquid Exfoliant, Youth to the People Kombucha + 11% AHA Exfoliation Power Toner, and The Ordinary Glycolic Acid 7% Toning Solution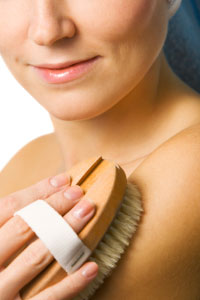 Exfoliating the Body
The skin on our bodies tends to be a little thicker and less sensitive than that of our face, so we have more choices on how we exfoliate- choose the method that works best for your skin and your routine. My absolute favorite is a Smooth Summer Tan Exfoliating Mitt. These are the same kind of mitts that are used in Korean spas to get every last bit of dead skin off the body with the least amount of effort. If you've never used one, they are unlike anything else! You can actually see the dead skin balling up and coming off your body- it's nuts! Use in the shower with or without product and let the steam soften your skin and prepare to feel pampered and smooth as a baby's butt. If you prefer to exfoliate outside of the shower, Dry Brushing is another great option. Move the brush in long circular motions starting at the feet and always going toward the heart. Bonus: this is also great for circulation and lymphatic drainage! If you prefer a traditional scrub, a great local, natural option is Wash Naturals. They have some great hydrating sugar scrubs in several yummy scents. My personal favorite is the Wash Naturals Rose Body Scrub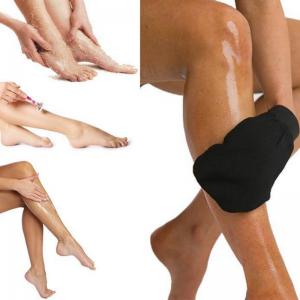 Exfoliating For Sunless Tan Removal
And, lastly, for everyone's (least) favorite part of their sunless tanning routine- removing our faded tan…so we can tan again!!!! As someone who spray tans or uses sunless products weekly, I have tried every trick in the book to get rid of stubborn spray tan- I truly believe this is the easiest way without scrubbing myself red and raw. For this, we pull out the big guns- chemical AND mechanical exfoliation. First, you apply Smooth Summer Tan Tan Remover Mousse all over your body using your bare hands. The product contains urea, a gentle exfoliant and a potent moisturizer- so you're getting two awesome products in one! If you just have a few stubborn spots you can apply just to those areas, but this product is so moisturizing and does such a great job exfoliating your skin that I like to use it as an all-over spa treatment. After I apply, I throw on a bathrobe and let it sink into my skin for a minimum of about 15 minutes while I watch TV, scroll the 'Gram etc. Then, hop in the shower and let the steam soften your skin for a minute or two, and wet your Smooth Summer Tan Exfoliating Mitt and get to scrubbing! Alternate small and long circular motions and watch your old tan (and all your dead skin!) disappear down the drain in minutes. Because the products work as a sunless tan primer, as well, you can apply your next sunless tan straight away, or opt to give your skin a break. You can purchase both products on my website together as a package deal– this is one of my all time favorite skincare secrets for the body with or without the spray tan!